Timber Floor Restorations, Sydney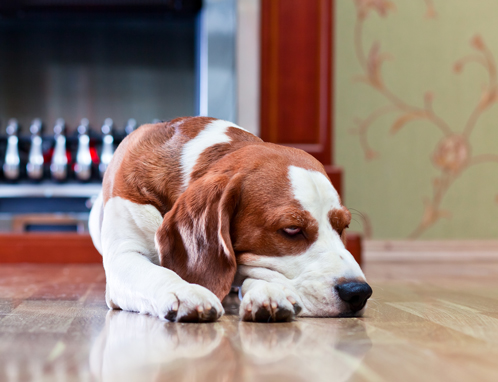 Floor restorations in Sydney are a popular choice for many home owners. The look of a beautifully finished and stained wooden floor can be the centre piece of your home. And if you have ever tried a wood floor restoration, you will know that simply sanding and staining the old boards is not the way to a flawless finish.

Did you know that timber floors do have a shelf life? And this is of particular importance if you are renovating an old house - because timber floors can only be re-sanded so many times before they lose their integrity and have to be replaced.

Here are a few problems you may encounter when undertaking a timber floor restoration:
Gouges, scratches and dents: If the gouges and scratches are not too deep you may be able to sand them out using a micro sanding tool. Deeper dents and gouges may need to be filled and there are a variety of different products suitable for different depths and woods.
Water damage and stains: Sometimes a light sand is all that is needed, but for extensive water damage or staining, the timber may need to be replaced. Once fixed, installing a protective moisture barrier will ensure that the problem does not occur again.
Uneven, bouncy and squeaky boards: These can usually be fixed by nailing the timber plank down into the joist at an angle. However for bouncy boards - check the joists have not come loose from the bearers or stumps.
Split boards: These need to be replaced, ideally at a joist so that the new timber is fully supported.
Protruding nails: Sanding takes off about 2mm of the timber so any nails that are protruding or even flush with the timber must be punched down at least 2 to 3 mm below the level surface, prior to sanding.
High Prestige Floor Sanding operates all over the North Shore, North Sydney, Lower North Shore and Northern Beaches of Sydney.
We provide a range of services, from timber floor repairs, floor laminating and laying of new floors to staining, sanding, restoring and polishing.
We have a reputation for our high precision work, attention to detail and our friendly customer service, and we take great pride in our work.
The team at High Prestige Floor Sanding are your one stop shop for all your domestic and commercial laminate and timber floor restorations, new installations and repairs in Sydney.
High Prestige Floor Sanding services all the Liverpool areas of Sydney and surrounding suburbs.
We provide a range of timber Floor Sanding, floor polishing, installation and restoration services to both commercial and domestic customers. Our services are affordable and our results outstanding.
As a professional, we are experts in timber floor sanding and floor polishing and take great pride in the quality of our work. If you are looking for professional floor repairs, installations or restorations, whether timber or laminate, we provide both commercial floor sanding services, as well as domestic flooring services.
For more information Contact High Prestige Floor Sanding on 0409 391 054, or call Oscar Valdes directly on 0409 391 054, email us on info@highprestigefloorsanding.com.au or complete our online enquiry form for timber floor sanding, polishing services in Sydney.